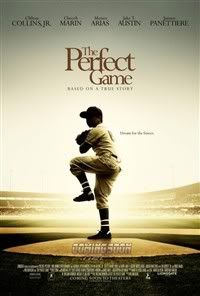 The first official poster of Perfect Game wants to play on nostalgia.
Perfect Game Poster
I hope though that a more vivid poster will be released soon for the Perfect Game, a movie about a baseball team of young boys from Mexico in 1957.
Why not a poster featuring Cheech Marin and Emilie de Ravin with the boys?
;-)